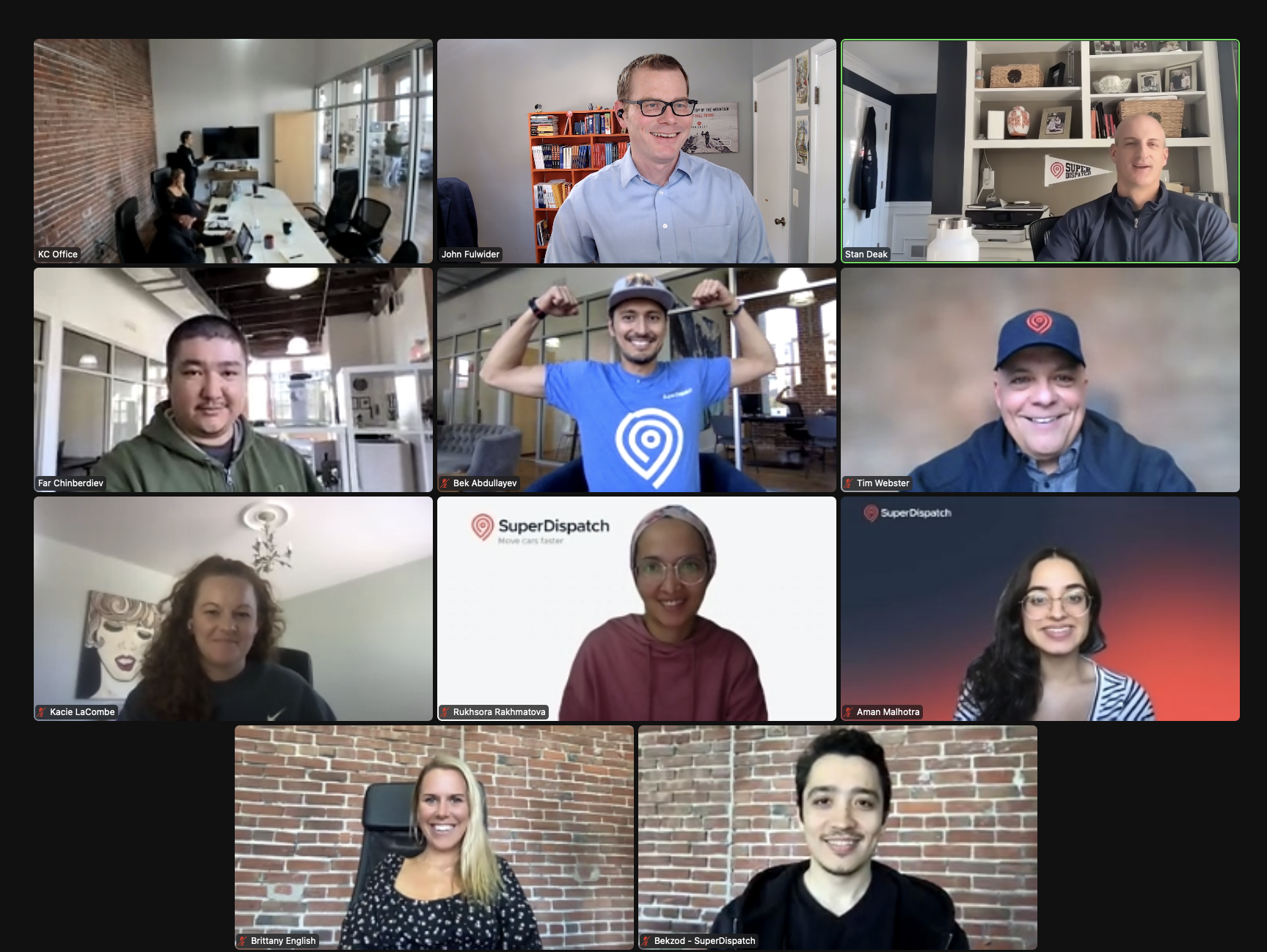 "An 8-hour zoom meeting? I thought it would be torture, but it was great."
– Engineer on a software team
"I really appreciate the remote session. It was still very productive and efficient by saving 7 hours of travel time."
– Lane Sanderson, Summit Contracting
Fully remote teams are having a moment. Those who knew how to collaborate and produce results remotely before the pandemic had a big headstart in 2020.
One of the challenges that comes with a fully remote team is getting coaching that's as engaging as an in-person experience.
Because let's be honest: most traditional business coaches haven't put the work in to create remote experiences that serve the needs of fully remote teams.
At gear80, we've built our model around the needs of remote teams. So you can get everyone on the same page, set goals, create results, and climb to the Pinnacle of your success…and you can do it all from wherever you are.
Here's what you can expect with gear80:
Tech that Connects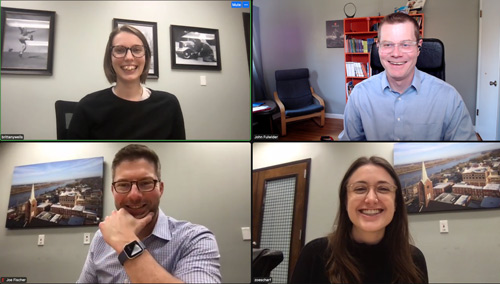 From the best in remote collaboration technology to a coach that understands how to keep everyone engaged no matter where they are, your remote coaching session with John will be flawlessly executed, compelling and productive. John will only forget he's on mute once per session, guaranteed.
There's also the low-tech enhancement … John will equip you with remote meeting mascots.
Fun
Our sessions together are built to remind you and your leadership team just how much joy can come from this business. You'll enjoy each other's company, laugh, create, collaborate and celebrate. By the end of the day, you won't know where the time went.
Breaks every 45 minutes, no matter what. Non-working lunch where John forces you to take a walk.
Clarity
When you leave your sessions with John, you and your leadership team will be 100% in sync and crystal clear on your next steps to take your business to your Pinnacle. The focus that this brings to your work is nothing short of game-changing.
Freedom
You're free to move about the country. We schedule your sessions a year in advance, I don't want you to look at a summer date with dread and say, aw man, now I can't take those vacation dates I wanted. No, take the vacation, and just find a place on one day with strong wifi, and John will take it from there.
If you like to winter in Florida or Arizona, no worries, all we ask is you aim your camera at the palm trees and tease us at the beginning of the session. Bonus points if you jokingly complain about getting beach sand on your keyboard.
Illness
Feeling under the weather? Remote participation via Zoom is always an option, just let us know!
And it doesn't have to be all or nothing; we've got great technology to allow some people to participate in person, others to participate remotely.
Weather
One thing that we don't have any control over is the weather and sometimes mother nature has different plans for us. Sometimes you just can't get there. Let's continue to climb to our Pinnacle despite road closures and high winds.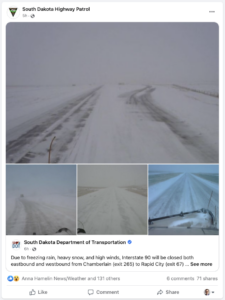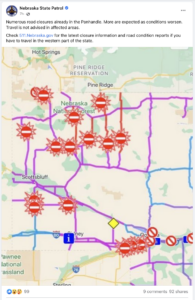 Want to learn more about working with gear80?
Set up time to talk with John now.